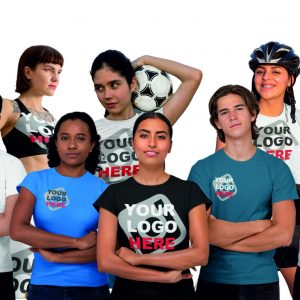 Here is Lanzarote Diversion over the past 10 years have become the leader in supplying businesses on the island with a printed uniform.
We pride ourselves on a few very key points that make Diversion Lanzarote uniform the best.
No minimum order on Lanzarote uniform
Whether you want one T-shirt, polo shirt or hoody or one hundred there is no minimum order with Diversion Lanzarote uniform. We use the highest quality vinyl to print your logo onto shirts, we also supply a range of high-quality garments to assure your Lanzarote uniform is perfect for you and your staff.
One colour or full colour
Whatever your logo design is we can adapt the way we print your Lanzarote uniform, the best way is with vinyl, its a clearer print and can be printed on all colours. However here at Diversion Lanzarote, we know that some logos are full colour so we have options for this too but the colour of the shirts can be limited. Contact us anytime and we can help, you can even use our online live chat and speak to a Lanzarote uniform specialist now.
Logo design for your uniform in Lanzarote
If you haven't got a logo designed don't worry we can help with that and get one designed for you or offer advice. If you are a new business and need help with brand awareness and another publicity checkout the experts that we use at www.onmarketingsolutions.com
Whatever your Lanzarote uniform needs are here at Diversion Lanzarote we can help and we guarantee the best service and speed.